Release Notes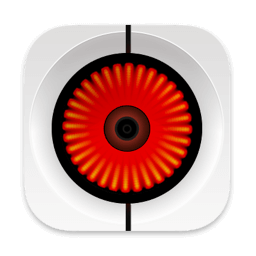 Focus
Dashcam Organizer
Version 2.3
Released ()
Free trial now allows full functionality for last 10 events recorded.
Added icons to rows in list view to indicate the type of event: "Sentry", "Dashcam", "Recent".
Removed subtitle from events which had no location, as they were redundant and cluttered the interface.
Changed "Saved" to "Dashcam" in filter button, to better match popular usage as well as interface icon.
Left arrow/right arrow keys now move the one frame forward/one frame backward when the calendar is not in focus.
Fixed an issue where m/option-m keys only worked while the scrubber was in focus.
Added spacing to sides of scrubber, to ensure that selection can occur at both beginning and end of the video. Previously, clicks near the beginning might click the list button and clicks near the end might instead resize the window.
When an event is selected in list mode and the mode is changed to calendar, the month of the current event is displayed and the selection is retained.
When an event is selected in one mode and modes are changed, the video's position is retained in the new mode (and it continues playing if it was playing when the mode was changed).
When the user enters valid registration information on first use, Focus was crashing on selecting the first video because some structures were not initialized properly. This has been fixed.
Prior to registering, video players were not being properly initialized, causing the video players to flash controls.